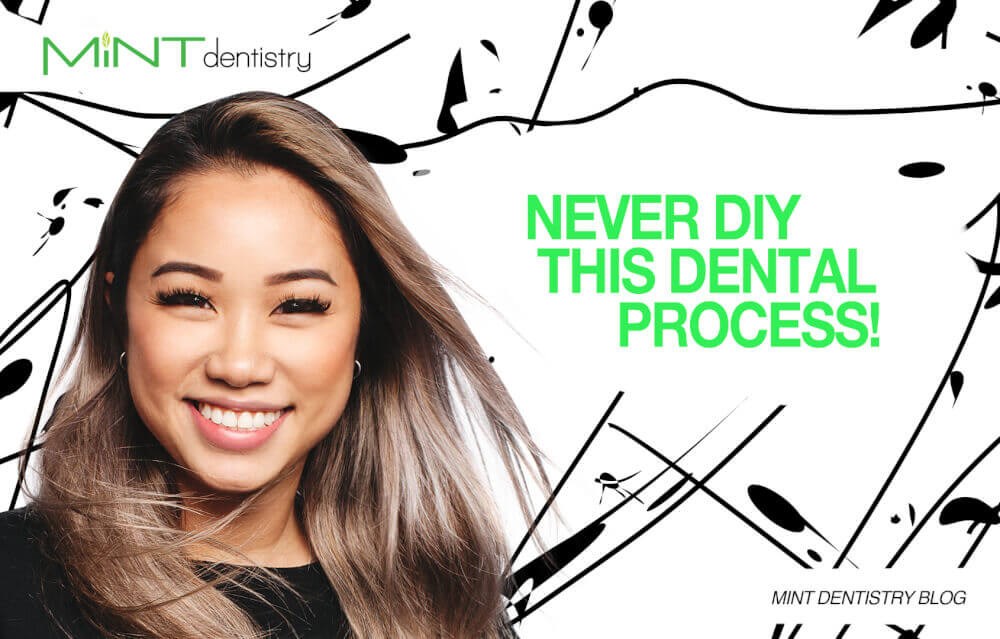 Many men and women dream about having a dazzling smile. As one element of achieving this, many are getting dentist-performed teeth whitening. It is an in-demand cosmetic dentistry procedure due to its multiple benefits besides brighter smiles. Store-bought tooth whitening solutions simply cannot match the more brilliant and longer-lasting results of dental teeth whitening.
Custom-Made Sessions And Outcomes
Typically, in elective dentistry, a generalized process does not work for each unique case. Patients' goals are often extremely diverse. Oral practitioners make use of their training and knowledge while looking over teeth to establish the cause of any discoloration.
In addition, the dental practitioner will consider any previous and future corrective dentistry treatments or restorations you may undergo that could influence your desired outcome. For example, it might be well-advised to delay going in for new dental crowns or ceramic veneers. This can help the dentist to construct crowns and veneers that complement the coloration of your recently whitened natural teeth. Tooth bleaching can be a bit harder for people who have dental restorations. Since whitening treatments cannot erase discoloration on dental crowns or veneers, it will likely be necessary for your dental practitioner to apply various techniques to make sure that your teeth are a consistent color.
At your initial evaluation, the dental practitioner will determine a customized treatment plan that is most effective for you. The dentist can also tell you the approximate number of bleaching visits necessary to accomplish your most effective results.
In-office Teeth Bleaching Gels
At-home teeth bleaching supplies typically have a minimal level of whitening agents compared to processes utilized in most in-office teeth whitening. Also, clumsy tooth trays and irritating strips may produce uneven outcomes and generally only lighten teeth one shade per use. Prior to an expert teeth whitening session, patients can identify the exact shade of whiteness they wish to obtain.
At MINT dentistry in La Porte, our team performs brief laser teeth whitening sessions using a process called ZOOM for La Porte, TX residents. ZOOM includes a special gel containing hydrogen peroxide that is applied to every tooth one at a time. This unique gel is activated by a laser, which goes through the tooth and whitens the stained enamel. This technique can bleach your teeth approximately 6 – 10 shades. We suggest that patients who undergo laser teeth whitening procedures have professional cleanings twice annually. A professional cleaning can help get rid of new surface discoloration and ensure your teeth stay healthy.
Reduced Tooth Discomfort
Frequently, those who utilize over-the-counter teeth whitening systems may experience tooth sensitivity after a while. This might arise if the hydrogen peroxide goes through the enamel of the teeth or if they purchase whitening kits with ill-fitting strips and trays that aggravate the soft oral tissue. The knowledgeable dentists at MINT dentistry in La Porte take careful steps to prevent such complications.
In a ZOOM laser whitening procedure in our La Porte, TX office, the gums and lips are guarded to ensure that the whitening products contact only the teeth. Afterward, the dental practitioner will administer the bleaching gel to every single tooth. To guard the vulnerable eyes from the laser, patients use protective glasses. While the procedure is painless for most men and women, an anesthetic can be prepared to reduce any anxiety or to relax the gag reflex.
Healthier, Quicker Procedures
Even though at-home whitening kits normally do not pose health concerns for most people, numerous attempts to bleach and enhance teeth without supervision from a dental professional might cause increased tooth pain from sensitivity to extreme temperatures. Since it could take several weeks or possibly months to achieve obvious effects with store-bought tooth bleaching materials, such as gels, strips, and toothpaste, discomfort can be an issue. Certain versions might fail completely to create a whiter smile. In-office teeth whitening treatments are administered by dental professionals to help patients feel secure and guarantee that the teeth and gums remain safe during the whitening process.
Long-term Outcomes
In addition to the multiple other benefits of professional teeth whitening techniques, their results last much longer relative to drugstore tooth whitening products. Immediately after a bleaching session and for approximately 24 hours, we urge patients to abstain from eating and drinking any stain-inducing foods, such as tomato sauce, and drinks, such as colas. In addition, whenever convenient, request a reusable straw for liquids that might discolor the teeth.
Following their ZOOM teeth whitening procedure, our patients get a touch-up kit that provides the whitening agent and personalized trays. These products can be utilized about twice a year to help uphold the cleaner look of your smile. At MINT dentistry in La Porte, our group advises implementing appropriate oral hygiene routines by regularly brushing and flossing after you eat a meal or snack and before going to bed.
Improved Self-Confidence and Attitude
Professionally whitened teeth can provide much more than a beautiful smile. Patients feel elevated self-confidence after their procedure, which causes them to grow more and more friendly and perform stronger in job environments and in various social meetings. Bleached teeth may also take years off of your face, helping you look more youthful.
Rely On The Experts to Enhance the Attractiveness of Your Smile
The remarkable effects created by expert teeth bleaching procedures like ZOOM and several others are unsurpassed in their abilities to greatly transform a patient's smile and, at the same time, raise self-esteem. We want you to call MINT dentistry in La Porte and arrange an exam with our accomplished La Porte, TX cosmetic dental practitioners, who can assist you in achieving a positively dazzling smile.